Marriage to a foreigner is not just a lovely ceremony, guests and a restaurant. For everything to be formal it is necessary to prepare a number of documents. If you are about to cast your lot with a foreigner, you should think in a good time about how he would stay legally on the territory of Ukraine. Short-stay visa might not be enough since processing may take months to collect documents and stand in line. Furthermore, even after marriage it is required to obtain residence permit in our country. At first, all these things look rather confusing and complicated. Especially if you have no experience in such matters and do not know a thing about the Ukrainian legislation.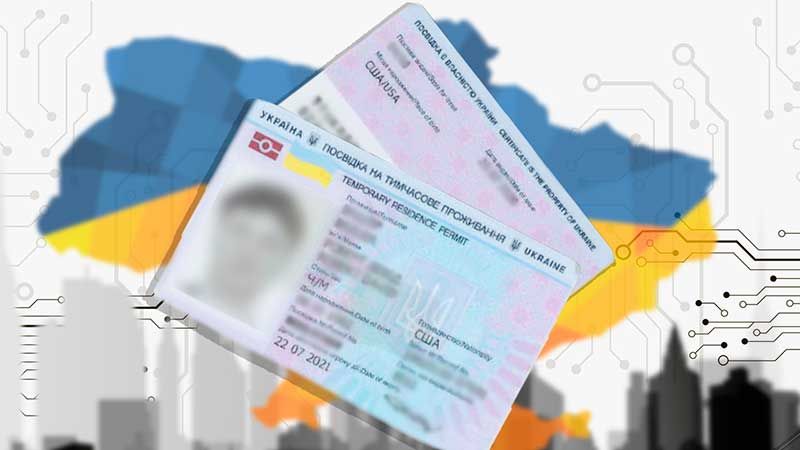 Sign up for a consultation
Consultation on obtaining Ukrainian citizenship
Choosing a suitable base
Preparation of packages of documents for obtaining citizenship
Assistance at all stages of obtaining Ukrainian citizenship
---
Marriage visa Ukraine
Obtaining a Temporary residence permit in Ukraine by marriage is traditionally the most popular way to register a stay in Ukraine.
Nakaz Law Company is pleased to help you to address these matters. Approaching us you can forget about all difficulties and get all scheduled things done within the shortest time possible. We will not only tell you how to make a marriage to a foreigner but also will execute the documents for his/her legal stay.
What Does a Foreigner Need to Obtain a Residence Permit?
To get married a foreigner is obliged to stay in Ukraine. Paperwork takes on average 30 days. Therefore, upon obtaining a standard visa it is necessary to make all marriage arrangements without delay.
It is worth mentioning that even after a wedding ceremony a foreign spouse is not allowed to stay in Ukraine. However, there is no need to get another visa. Marriage serves the basis for obtaining a temporary residence permit. Even if a foreigner enjoys the right of staying in Ukraine without visa RP will be required in any case.
Residence permit (RP) is a document granting the right to a foreigner – non-citizen of Ukraine to stay in the country, study and work.
Temporary RP should be renewed annually. The procedure remains the same, as well as the list of required documents. Only upon 2-year living in our country a foreigner can apply for a permanent residence permit and after that he/she may think even about citizenship.
Please, take notice if a foreigner marries in Ukraine a stateless person with a permanent residence permit, he has the right for obtaining RP as well. However, to become a citizen it is necessary to live at least 5 years.
Registration of a Marriage with a Foreigner
To marry a foreigner, it is required to file an application form and certain list of documents to the Division of Vital Records (ZAGS). All documents should be translated to Ukrainian. Generally, the list is short as follows:
an application form on intent to get married;
a foreigner's international passport with a valid visa;
reference issued by foreign authorities that a future spouse is not married.
Upon filing all above documents to the Division of Vital Records a date for registration of marriage is appointed. On this date you will become a wedded husband and a wife.
Expecting the wedding may take a month which should be spent profitably. For example, you may start preparing documents for residence permit obtaining to be further translated in Ukrainian. You will need to file the following documents:
a passport with copies and D visa;
an application form for temporary RP;
health insurance;
receipt on payment of state duty or a tax-relieving reference;
four 3.5 x 4.5 cm photos on matte paper;
copy of ID code reference (if any);
a Marriage Certificate (to be added when just received).
Assistance in Obtaining Residence Permit
Nakaz Law Company in Kiev has been assisting in residence permit for many years. We will be pleased to help you, as well. All you need is to call us and make an appointment for consultation!